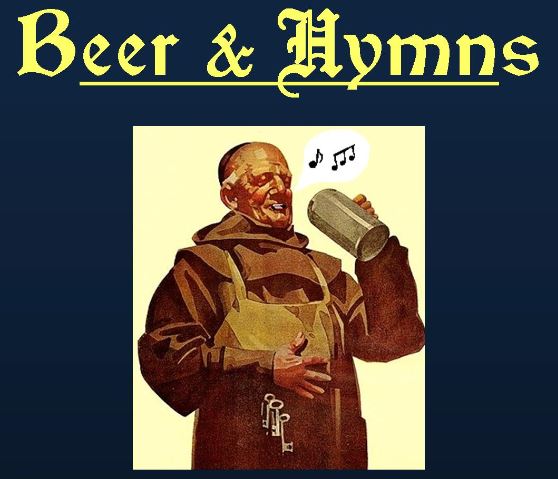 The name says it all. Join us for a night of spirited hymn singing, beer (and other beverages of your choice), and fun!
Monday, April 8 at 7 pm.
This event takes place at the Brazilian Harvest Grill (308 W Main St, Mandan).
Food provided starting at 6:15 pm.
All persons 21 and over are welcome!